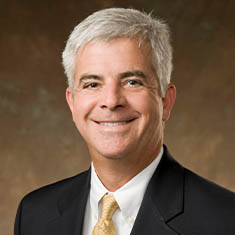 Bowman announced the appointment of Lance Hendrix, PE, to the newly created position of Chief Revenue Officer (CRO).
"Lance's experience and impressive track record in the engineering and construction industry, along with his strategic vision, align him perfectly with our organic growth initiatives," said Gary Bowman, chairman and CEO of Bowman. "His ability to facilitate collaboration and promote a culture of selling will accelerate our efforts to secure profitable new business opportunities, build strong client relationships and expand our market share. I am pleased to have Lance onboard as part of our executive leadership team."
Mr. Hendrix brings over 30 years of proven experience in engineering and construction management with a strong focus on the power, renewables and industrials markets. He possesses 20 years of experience managing and selling large, complex engineering and construction management projects. Prior to Bowman, Lance has provided revenue leadership for firms with over $500 million in annual revenue and billion-dollar backlogs.
His career includes positions such as vice president business development at the Washington Group, president of Kiewit Power Engineers and vice president and general manager at Kellogg Brown & Root (KBR). With a bachelor's and master's in civil engineering and an Executive Master of Business Administration, he has a unique blend of technical expertise and business acumen.
"Bowman's reputation for delivering engineering services and infrastructure solutions is well-known in the industry, and I am excited to be part of this dynamic team," Hendrix added. "I am committed to driving the company's growth initiatives and ensuring the company continues to excel by leveraging my experience to contribute to its ongoing success."