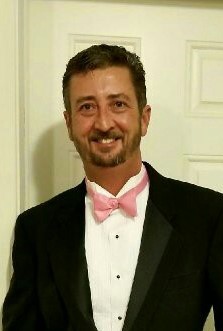 Bowman Consulting is pleased to announce today that industry veteran Edward Keohane has joined the Maryland team in its Annapolis office. Mr. Keohane brings more than 20 years of experience in the industry, with 17 of those years focusing on Maryland, and will help grow Bowman's business and serve clients throughout Maryland. Prior to joining Bowman Consulting, Edward held similar positions at Nobis Engineering, ATCS, and Bohler Engineering.
In addition to being an expert in water resources and roadway design, Mr. Keohane has extensive experience in due diligence/site investigations, zoning and land development, site plan preparation, entitlement, site design, construction documents, grading and drainage plans with utility systems, storm water facility design, erosion and sediment control plans, coordination of municipal and regulatory permit process, Public hearing testimony, implementation and construction of Master Planned Developments, roadway design, Community Infrastructure, and Regional Commercial Centers. While his specialty lies within large scale private projects ranging from residential to commercial/retail work, Mr. Keohane has also managed and designed a wide array of public projects.
"We see tremendous opportunity to grow our business in Maryland and are excited to have a new key member of our leadership team", said Michael Bruen, Bowman's Chief Operating Officer. "Ed brings deep experience across multiple market sectors, not just to Annapolis, but to the entire firm. We could not be happier to have him as part of Bowman."
Mr. Keohane received his Bachelor of Science in Civil Engineering from the University of Central Florida and holds his Professional Engineer's license in Maryland, Florida and New Hampshire.