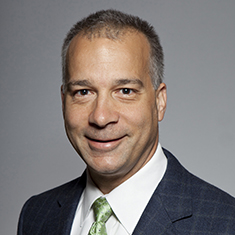 Bowman named Jeffrey Blair, PE, vice president of acquisitions integration. In that role, Jeff will work closely with the leadership of acquired firms to ensure a smooth transition. During his 18 years with Bowman, Blair has served in both key corporate and operations positions.
"After becoming a public company, we focused on accelerating growth through acquisition and expanded the organization in a very intentional way," said Bowman CEO Gary Bowman. "We knew we needed someone with Jeff's knowledge and talent as the full-time head of acquisitions integration to ensure each acquisition goes smoothly for the firms we're acquiring and for Bowman. Jeff will work in lockstep with Tim Vaughn, our executive vice president of acquisitions, to identify and bring firms into Bowman."

Blair, a registered professional engineer, has more than 30 years of consulting experience with site and infrastructure development projects in the mid-Atlantic and southeastern United States for both public and private sector clients. His diverse background and keen understanding of the needs of a varied client base have allowed him to enjoy successful business relationships with local, state, and federal governments, healthcare providers, residential and commercial land developers, telecommunications, and industrial clients.
"As Bowman continues acquiring other firms, Blair and Vaughn will help ensure we realize the maximum value of acquisitions through retention and engagement of staff along with successful integration of functions and business operations," said Trish Hollar, Bowman's executive vice president of human capital. "We knew we needed to have a full-time dedicated leader and department assigned to this initiative."
"I'll be a champion and ambassador to our new firms, so their transition to Bowman is seamless and a positive experience for everyone involved and in all aspects of our business," Blair added. "My job, along with the integration team I am assembling, will be to help us better affect smooth and orderly transitions enabling us to quickly realize revenue synergies. I've helped Bowman grow from 200 people when I joined the firm to more than 900 now, and I am excited to help us grow even more."

Since the company became public in May 2021, Bowman has acquired four engineering companies including:
McFarland-Dyer & Associates in Suwanee (Atlanta), GA
Triangle Site Design in Raleigh, NC
PCD Engineering, Inc., Denver, CO
BTM Engineering, Inc. in Louisville, KY