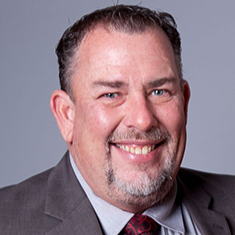 Leading the path for strategic domestic energy generation, transmission and distribution growth is Bowman. Expanding their full-service consulting platform, Bowman is responding to the growing needs of their power and energy clients with continued western expansion and strategic hires. Bowman recently hired Jason Reynolds, RPLS as Principal, bringing 29 years of diverse experience to the firm.
A registered professional land surveyor, Reynolds also has 18 years of experience managing subsurface utility engineering projects, and 10 years of experience in Aerial Mapping, LiDAR, and mobile mapping, all of which will be valuable for the many critical projects underway. Reynolds previously managed and performed numerous projects for Oncor Electric, Garland Power and Light, and American Electric Power. He also has experience working with cities and counties including Austin, Travis County and San Marcos. Reynolds' leadership and extensive resume was key in this strategic hire as Bowman positions itself to further grow as a powerhouse in the industry.
"We are very excited that Jason has joined us. His breadth of knowledge is almost impossible to find, especially in combination with Jason's track record of satisfying clients across the US. He fits in well with Bowman's cultural values and further solidifies Bowman's presence as the industry leader for power and energy," said Charles Walls at Bowman.
Bowman recognizes the importance of domestic energy generation, transmission, and distribution for our country's economic growth, energy security and clean-power strategies. Projects in the civil infrastructure and electric market sector will be a focus for Reynolds. However, his expansive knowledge base means he will also be an important resource for Bowman in other sectors.
"I am passionate about building teams, business development, and providing a quality service. After talking at length with the Bowman team about the values and vision of the company, joining Bowman was a great fit for me, as their core values are exactly in alignment with my personal values," said Reynolds. "I look forward to expanding into new market sectors and assisting Bowman in building a very bright future."
Bowman successfully maneuvers the most contentious and complex projects from inception to easement and site acquisition, to design and permitting through to construction. As services continue to expand, Reynolds' knowledge of geodetic surveying and calculations, preparation of boundary line agreements, easement and exhibit preparation, and quality control/conformation surveys will allow Bowman to better service the ever-evolving needs of their clients.