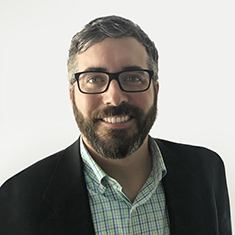 The following is an excerpt from Authority Magazine's feature on Bowman's Jamie Sullivan, PE written by Karina Michel Feld.
The COVID19 pandemic has disrupted all of our lives. But sometimes disruptions can be times of opportunity. Many people's livelihoods have been hurt by the pandemic. But some saw this as an opportune time to take their lives in a new direction.
As a part of this series called "How I Was Able To Pivot To A New Exciting Opportunity Because Of The Pandemic", I had the pleasure of interviewing Jamie Sullivan.
Jamie is the Director of Restaurant and Retail Marketing at Bowman Consulting Group Ltd (Bowman), a large multi-disciplinary engineering firm with 32 offices nationwide. Jamie earned his B.S. in Engineering from Virginia Tech and is a licensed civil engineer who has spent the majority of his career working in both the residential and commercial markets with a focus on high-volume national retail brands such as Starbucks, Taco Bell and Jack in the Box.
Read the article in its entirety:
https://medium.com/authority-magazine/jamie-sullivan-of-bowman-the-power-of-flexibility-how-i-was-able-to-pivot-to-a-new-exciting-d80c77eb36e8