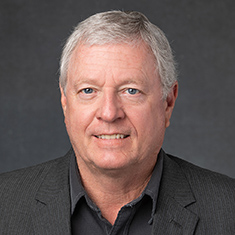 Bowman is pleased to announce that Kent J. Lang has joined the firm as Principal, Mining Group Leader. Kent brings enthusiasm, energy, and an extensive knowledge of mining to his new role.
His experience will be instrumental to Bowman as he manages the mining activities in the Safford and Tucson area, across Arizona and throughout the Southwest. As the Mining Group Leader, Kent will be responsible for quality control, hiring, marketing and overseeing the overall mining operations.
"I am excited that we were successful in attracting Kent, a dynamic and top talent in the mining industry, to join us here at Bowman. He brings 40+ years of mining expertise and helps to broaden our mining expertise. I look forward to Kent's leadership as he diversifies and expands our mining group," said Bruce Larson, Executive Vice President for Bowman.
"I'm excited about joining the Bowman Team and working to drive success for our mining operations in Arizona and throughout the Southwest," said Kent. "I am honored to join an organization that is truly diverse and leading the charge in so many important initiatives on such a large scale," he continued.
Kent is the former Group Leader of US Mine Water and Environment for Golder Associates Based in Tucson. He has over 40 years of technical, operations and organizational management and business development experience with agricultural, mining and consulting industries in an international market.
Projects managed have ranged from several hundred thousand dollars to tens of millions of dollars in value. The scope of projects directed or managed have included mine development, mine reclamation, mine water supply, mine dewatering, heap leach dynamics, environmental site characterization and remediation, environmental permitting and compliance, residential and commercial land development, and site civil design and construction. With Kent's addition to the team, Bowman is poised to expand mining operations across the southwest into Nevada and Mexico.