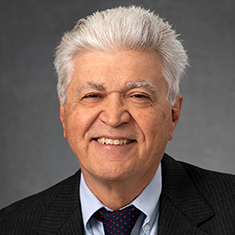 Bowman's mining group is rapidly expanding with the addition of 30-year veteran, Stan Timler, who joins the team as the Mineral Process Design Team Lead for process plant and consultation services.
A registered mechanical and metallurgical engineer, Timler's expertise in mining and metals industry includes zinc, copper, gold, silver, lead, uranium, phosphate, and molybdenum, an obscure but critical metal to our economy. Additionally, Timler has co-invented and contributed to multiple patents that has helped significantly in both the zinc and lead industry. "I am excited to bring my years of experience in plant management, design and operations to help the mining group grow," said Timler.
Previously, Timler worked for Thompson Creek Metals in Challis, Idaho as a process engineer and at Asarco-Encyle and Zinc Corporation of America as an operations manager. With more than ten years of consulting experience, he has designed metallurgical recovery and mineral processing plants of vast scale. He has also installed and commissioned plants and facilities to optimize operations, and was responsible for HSE and production, which will be critical to his new role at Bowman.
Timler will be working alongside Kent Lang, Principal Mining Group Leader. Together, they will develop new client relationships and build this new department within Bowman that will identify and address various on-site plant challenges such as plant expansions, debottlenecking operations, material mass balance and other operational challenges. problems.
"Stan is an excellent addition and enhances the service offerings we bring to our clients," said Kent Lang, Principal Mining Group Leader at Bowman. "With Stan's expertise, knowledge, and passion for the mining and metals industry, I am confident that this new department is in good hands."
The opportunity to concentrate on brownfield plants, build a new department, lead a team, and to build something from start to finish were just a few reasons why Timler wanted to spearhead this role. "Having co-invented multiple patents, managed over 80 employees, and designed both brownfield and greenfield plants, I know I can bring great value and benefit to our clients for successful plant operations," said Timler.