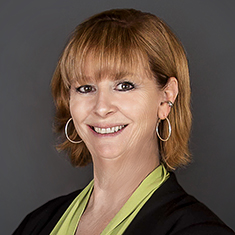 As 2021 continues, now is the optimal time for municipalities to take a fresh look at their zoning ordinances to ensure they not only comply with state law, but that they are positioned to handle the influx of new and currently trending land uses. By strategically hiring Dawn Fortuna, AICP as a Principal Planner, Bowman positions themselves to be ahead of the curve with development and growth.
"I am grateful to have an opportunity to utilize my expertise to provide powerful solutions to Bowman's clientele," said Fortuna. "With experience planning in the engineering industry, I am confident I can help Bowman be a leader in zoning ordinance and planning."
With law and zoning trends constantly evolving, so must one's zoning ordinance. This is where Fortuna's background in urban planning comes in handy. With 30 years of experience planning public works and residential projects, Fortuna's expertise will elevate Bowman's ability to provide innovative civil engineering solutions to all markets.
"We are so excited to welcome Dawn as the newest addition to our team," said Bruce Larson, Executive Vice President at Bowman. "Her prior experience and talent will help take Bowman to the next level."
In addition to her planning background, she has also managed multiple large-scale transportation projects. In her previous role as a Construction Administrator, Fortuna researched and wrote grants for bike and pedestrian projects for municipalities all while creating all their scoping documents.
"Serving on the Mesa, Arizona Transportation Advisory Board for six years, I have always had this big involvement with creating ways for people to connect not just physically through alternative methods, but also socially," said Fortuna. "I have already felt a strong connection with this role and am excited to take my career to the next level."
With Fortuna's varied experience and passion for community development, she will be an exceptional asset to Bowman as they continue to serve clients locally and nationally doing everything from entitlements through final construction.