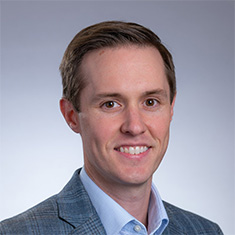 We're pleased to announce the promotion of Paul Lawler, PE, to Charlotte branch manager. This promotion reflects Bowman's commitment to recognizing and nurturing talent from within the organization.
His leadership, expertise and dedication have been crucial in developing the Charlotte team and driving the Company's regional growth. As branch manager, Paul will take charge of operations in Charlotte, NC, and play an essential role in advancing the firm's mission of delivering advanced engineering solutions and exceptional client services.
"We are excited to see Paul take on the role of Charlotte branch manager," said Bill Pfeffer, principal and Southeast regional manager at Bowman. "His proven leadership and experience will undoubtedly guide our Charlotte office to new achievements, and his promotion is a testament to his contributions to our company."
Paul's career at Bowman began in 2016 when he joined the Company as a project engineer in Atlanta, GA. He quickly learned and advanced through the organization—later relocating to Charlotte, NC in 2019 to take on the role of team lead. During his tenure as team lead, he was instrumental in nurturing and expanding the local team.
"This promotion is not just a recognition of myself, but a reflection of the incredible teamwork of our group in Charlotte," said Paul. "Together, we will expand our local presence and set a new standard for excellence in engineering and consulting."