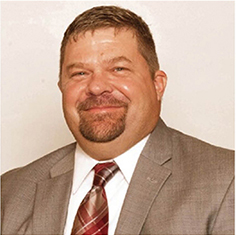 A veteran of the land development industry, Rob Schlicher, P.E., brings his more than 24 years of experience to Bowman's Tucson, Arizona office. As the new Sr. Project Manager, Land Development Team Leader, he will leverage his vast experience and established presence in the area to help provide local Tucson horsepower to service Bowman's land development clients.
Bowman expanded its Arizona presence with the opening of its Tucson office in 2017; a move to better meet the needs of the area's growing mining industry. In 2018, with the addition of Matt Cawley as a Principal and Bruce Larson as Vice President/Regional Manager, efforts began to strengthen the Tucson office's land development engineering.
"When I first joined the Bowman team, I noticed a greater need for our land development efforts to expand in Tucson," said Larson. "As a seasoned Senior Project Manager who is experienced and well known in the Tucson land development market, Rob was the only choice to bring us to the forefront of the region's land development industry."
Schlicher is a licensed professional engineer in Arizona, Colorado and Oregon, having also completed work in California, Idaho, Georgia and Florida. His experience is largely in designing and managing civil engineering projects for the private sector, ADOT, Federal, State and Municipal clients.
Previously serving in the U.S. Navy, he graduated at the top of his 1992 class at Combat Technical Schools Command U.S. Navy in General Electronic Theory and Engineering Courses. He would go on to earn his Bachelor of Science in Electrical and Electronics Engineering from the University of California Berkeley in 1994. He is a member of the American Society of Civil Engineers and, for more than five years, he has also served as an ambassador to Local First Arizona.
"I am excited for this next stage in my career," said Schlicher. "With the support and infrastructure that Bowman provides, our team will flourish and grow within Southern Arizona to become an integral part of Tucson and its surrounding communities".