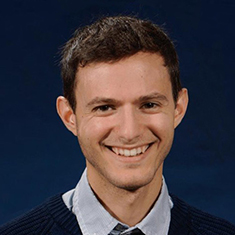 Bowman is pleased to announce that Michael Ginsberg, founder and CEO of energy advisory firm Mastering Green, has joined the firm as Vice President, Energy Transition. This strategic addition to the company's leadership team positions Bowman to continue the expansion of its services related to emerging clean energy technologies, decarbonization and sustainability.
"We are excited to have Michael join us at this juncture in the evolution and adoption of alternative energy technologies," said Gary Bowman, CEO of Bowman. "Michael has a proven track record of providing innovative, cost-effective and environmentally sound technologies to a vast array of end-users and markets. Bowman is committed to serving its clients with leading-edge solutions to providing clean and reliable energy sources. The addition of Michael to our leadership team will continue the acceleration forward of our energy transition practice which was expanded earlier this year through our acquisition of KTA."
Ginsberg will advance Bowman's expansion of services focused on low carbon technologies such as green hydrogen, offshore wind, and solar-powered desalination. He will lead the firm's practice in the areas of techno-economic and policy analysis, life cycle assessment, and solar and microgrid feasibility studies.
"I look forward to joining the Bowman team in its commitment to advancing the transition to a clean energy economy," said Ginsberg. "We share a common sense of purpose and urgency with respect to addressing the critical need to transform our energy system to meet evolving emissions standards, mitigate climate change, and increase the resiliency of our infrastructure for future generations." Ginsberg and his company, Mastering Green, LLC, have supported clean energy initiatives for numerous organizations, including the US Department of State, the UN Sustainable Development Solutions Network, the New York City Mayor's Office of Sustainability and Long-Term Planning, Con Edison, and the NY State Energy Research and Development Authority. He is the author of several books on renewable energy and deep decarbonization, a Doctor of Engineering Science candidate at Columbia University, and holds an MS in Sustainability Management from Columbia. In connection with adding Michael to its leadership team, Bowman concurrently acquired the intangible assets and goodwill of Mastering Green, LLC.