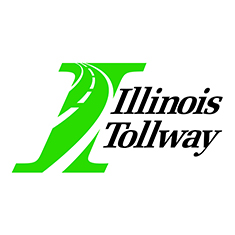 Bowman announced that the Illinois State Toll Highway Authority awarded the company a $15.9 million professional engineering services contract to provide construction management services for the roadway widening and reconstruction on the Tri-State Tollway (I-294) between Ogden Avenue and Cermak Road. The contract includes all construction management, oversight and documentation required to complete the work. Bowman, along with its 10 subconsultants, will provide construction engineering services to oversee the widening and reconstruction of a 1.7-mile section, with a projected construction cost of more than $100 million. Bowman's portion of this construction project is anticipated to begin in Fall, 2022.
"Bowman is honored to continue providing our professional engineering services to the Illinois Tollway," said Michael Hannemann, Bowman senior vice president. "Our team looks forward to continuing our work on this important infrastructure project that will ease traffic congestion on this corridor."
This work is part of the Tollway's $4 billion Central Tri-State Tollway (I-294) project to reconstruct and widen from Balmoral Avenue to 95th Street. This 22-mile corridor serves more than 300,000 vehicles daily. The project began in 2018 and is scheduled to be completed in 2026. The project goals are to provide congestion relief and reconstruct old infrastructure to meet current and future transportation demands and address regional needs.
Bowman is also currently completing construction engineering efforts for the $500 million Mile-Long Bridge reconstruction project. This is also a part of the Central Tri-State Tollway (I-294) project, which entails the construction of two new 27- span bridges to replace the original 1957 structure.