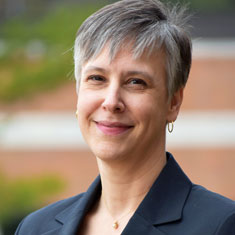 A Virginia native with more than 10 years of experience in talent acquisition engagement across the country, Diana Vaughan brings experience in executive recruiting, talent management, and strategic hiring in the STEM fields. Prior to joining Bowman, Diana was employed by Hillcrest Labs where she was involved in numerous facets of growth and development through the successful acquisition by InterDigital, Inc.
"What drew me to Bowman were their cultural values and commitment to ambitious growth. I'm really looking forward to working with leadership here to identify key talent and strategically build on the Bowman foundation" said Vaughan.
Diana will be spearheading all new hire acquisition efforts, recruiting and on-boarding for the firm, working with hiring managers across each office.
"As Bowman grows, we want to continue to add to our great pool of talent and Diana is the perfect person to do that. She is totally committed to Bowman's growth and success" said Mike Bruen, Chief Operating Officer.
Diana earned her Bachelor of Arts from the College of William and Mary and is a member of Society for Human Resources Management (SHRM) and Association for Talent Development (ATD). She is an active community volunteer for Arlington Food Assistance Center and the Arlington Regional Master Naturalists.