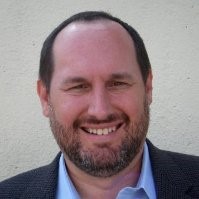 Bowman Consulting Group, Ltd., a Virginia-based award-winning Engineering firm, announced today John Barnard, RPLS of the Austin office has been elected as Vice President of the Texas Society of Professional Surveyors (TSPS). As is tradition, he will follow his term up with a year as President-Elect and then serve as the President of TSPS in 2018-2019.
The Texas Society of Professional Surveyors is a professional association bolstering more than 1,700 registered surveyors, surveyors-in-training, students and associates. TSPS "seeks to educated and inform the public of the integral role of surveyors in our society." They strive to develop and maintain high technical and ethical standards for the surveying profession through the development and presentation of a wide range of educational courses; support of Texas' surveying degree programs; public information campaigns; and advocacy for the profession and the public interest with the state legislature, state regulatory agencies and local governments of Texas.
Barnard has been active in TSPS for many years, with this position coming on the heels of a term as Secretary/Treasurer on the state-level and having served on the Board of Directors since 2010. Prior, he served in various offices for the Capital Area Chapter of TSPS, culminating in being recognized as TSPS Chapter President of the Year in 2011 and as TSPS Surveyor of the Year in 2012. At various times, Barnard has served as Government Affairs Chairman, Budget and Finance Chairman, Chapter Activities Chairman, Standards Chairman and as an educational course developer and speaker.