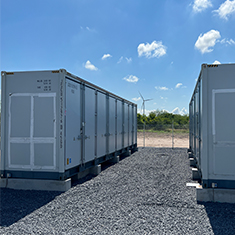 Bowman today announced the firm has reached the milestone of having completed 100 battery energy storage system (BESS) engineering assignments nationwide. The recent passing of the "Fiscal Responsibility Act of 2023" included provisions that enable fast tracking of permitting for the battery storage industry under the 2015 FAST Act (Section 41001(6)(A)). Bowman's implementation milestone serves as a proven track record for providing developers with the full-service support required to realize the rapid market expansion enabled by the new legislation.
Bowman provides complete implementation support from site identification and acquisition, through land survey, preliminary engineering, environmental due diligence, and interconnect application, to full electrical & civil design, and construction management.
According to Bloomberg NEF's March 2023 report, the Americas region is expected to represent 21% annual storage capacity on a gigawatt basis by 2030, led by the U.S. with large-scale projects in California, the Southwest and Texas. Bowman has seen marked increases in BESS contracts in these regions along with emerging expansion in the Mid-West and Mid-Atlantic.
"Marrying our end-to-end engineering and survey services with the aggressive implementation schedules of our battery storage clients has created a streamlined process for speeding the delivery of BESS solutions to new locations," said Dan Swayze, executive vice president of energy services for Bowman. "With the inclusion of battery storage in the FAST Act, our clients will be able to combine expedited permitting with Bowman's proven processes to successfully build out battery storage and fully support the growth of renewable energy in the U.S."
"Regis, and our affiliated partners, are leading the growth of the BESS market," said Daniel Senneff and Nathan Vajdos, co-founders and Managing Partners of Regis Energy Partners. "Bowman has the network of nationwide professionals, the breadth of services and the industry experience we require to support our leadership role and enable our teams to successfully meet market demand for battery energy storage."