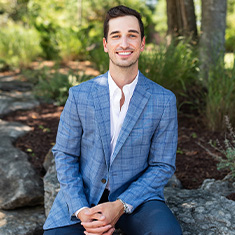 Bowman is pleased to announce the opening of an office in Nashville, TN, marking the Company's inaugural location in the state. In connection with the expansion, Bowman has appointed Matthew Hamby, PE as Nashville branch manager to lead local operations and growth in the area.
Establishing an office in Nashville builds upon Bowman's successful track record of serving national clients in the area. The new location strategically connects Bowman's existing offices and allows the company to tap into additional revenue streams and leverage local talent. By capitalizing on these resources, Bowman aims to enhance its service offerings and extend its market reach throughout the region.
"Tennessee's dynamic and rapidly growing business landscape aligns perfectly with Bowman's growth objectives, and we are confident that this initiative will strengthen existing relationships and foster new ones," said Gary Bowman, chairman and CEO of Bowman. "Matthew's industry experience and relationships will propel Bowman's expansion initiatives by diversifying our geographic footprint and providing incremental revenue synergy opportunities."
Leveraging Matthew's wealth of industry connections and expertise, Bowman is poised to grow its client base in the healthcare sector, further its involvement in private sector initiatives and diversify its presence in the public market. Since joining Bowman, Matthew has quickly secured relationships with several top national healthcare providers in Tennessee. His local presence further builds upon Bowman's comprehensive understanding of the Tennessee market and commitment to creating positive change.
"Being a middle-Tennessee native, I am proud to lead Bowman's expansion into my home state and into the city that I love," said Matthew Hamby, Nashville branch manager at Bowman. "I'm excited about the opportunities that lie ahead, and I am confident that with our talented team and unique approach, we will contribute significantly to the growth and success of our clients, while also driving innovation and success in the area."