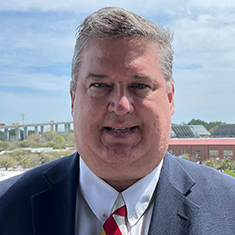 Bowman is pleased to announce the addition of a new Director of Transportation to their Carolina-based team. Botts Smith, PE joins the organization with a wealth of experience leading the development of new road and bridge construction projects and transportation studies.
"Bowman provides an exciting opportunity for me to leverage my skills on behalf of the organization, which is already well-established in the land development arena," stated Botts Smith. "With my level of expertise and experience I am confident in my efforts to help execute a successful expansion of our transportation services into the Carolinas."
With extensive experience in building effective and successful teams, Smith will lead the department focused on expanding Bowman's transportation management services with specialization in private land development and partnering with various municipalities and departments of transportation.
"We are thrilled to welcome Botts to the team," said Ricky Waters, Branch Manager at Bowman. "I am confident he will bring another level of talent and dedication to our team to ensure we are providing the best quality of service for our clients."
With more than 35 years of experience as a civil engineer, Smith's ability to successfully lead projects from design through to construction management will be a game changer. Through his leadership, much of the emphasis will be on assisting clients in the design, planning, financing, construction management and scheduling for large complex transportation projects including future municipal, international public and private civil works, disaster recovery, and traditional at-risk construction services. Smith will be based out of Bowman's Charleston office.