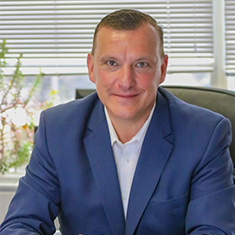 Bowman has appointed Michael Sylvester as vice president of New Jersey operations. This strategic addition to Bowman's leadership team underscores the company's commitment to attracting top talent and reinforcing its position as a market leader in New Jersey.
With more than 30 years of experience in the public and private sectors of the environmental and engineering industries, Michael brings a wealth of expertise to his new role. He is widely recognized as a national and local leader in brownfield development and possesses a strong background in operations management and finance. Leveraging his deep knowledge and skills, Michael will drive growth, foster innovation and enhance operational efficiencies in Bowman's New Jersey offices and explore growth opportunities in the Northeast region.
The creation of this new leadership role, along with Bowman's recent expansion into new, larger office space in Parsippany, signifies the company's dedication to establishing a stronger presence in the region. Michael's expertise will be instrumental in expanding Bowman's services throughout the area, enabling the company to better serve its clients and capitalize on emerging opportunities.
"Michael's exceptional leadership skills and deep understanding of operations make him the ideal fit to guide our New Jersey team," said Michael Bruen, chief operating officer at Bowman. "We are poised for growth in the region, and we are confident that Michael's contributions will have a profound impact on area businesses, development, employee advancement and project delivery."
"This company has an incredible opportunity to make a significant impact in New Jersey," said Michael Sylvester. "Bowman is well-positioned to shape the future of the engineering industry in this region and beyond. I am thrilled to be a part of this journey and eager to help this team reach its full potential."