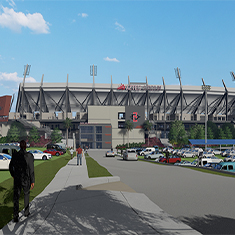 San Diego State University (SDSU) Snapdragon Stadium has received significant recognition for its innovative design and engineering. The project has been honored with the Construction Management Association of America (CMAA) National Project Achievement Award and the Engineering News-Record (ENR) Best Regional Project Award.
Bowman provided civil engineering, land surveying, landscape architecture and water resource services for the SDSU master plan and Snapdragon Stadium. The new 35,000-capacity stadium was designed to be expandable and to accommodate the future needs of the Aztecs, Major League Soccer (MLS), entertainment and other sports.
Supported by Bowman's partnership with Clark Construction and Gensler, the CMAA National Project Achievement Award recognizes the team's commitment to delivering a quality project that sets the standard for successful execution and completion.
Additionally, the ENR Best Regional Project Award highlights the innovative design and engineering prowess that contributed to the stadium's revitalization. The project's integration of sustainable practices, advanced structural design and state-of-the-art technology has earned its place as one of the best stadiums in the region.
The success of Snapdragon Stadium is a testament to the dedication and excellence of the construction and design team. With Bowman's expertise, the group consistently delivered results that redefine the boundaries of engineering, construction and architectural excellence. Project team: SDSU, Clark Construction, Gensler, JMI Realty, JMI Sports, O'Connor Construction Management, Schmidt Design Group, Spurlock Landscape Architects.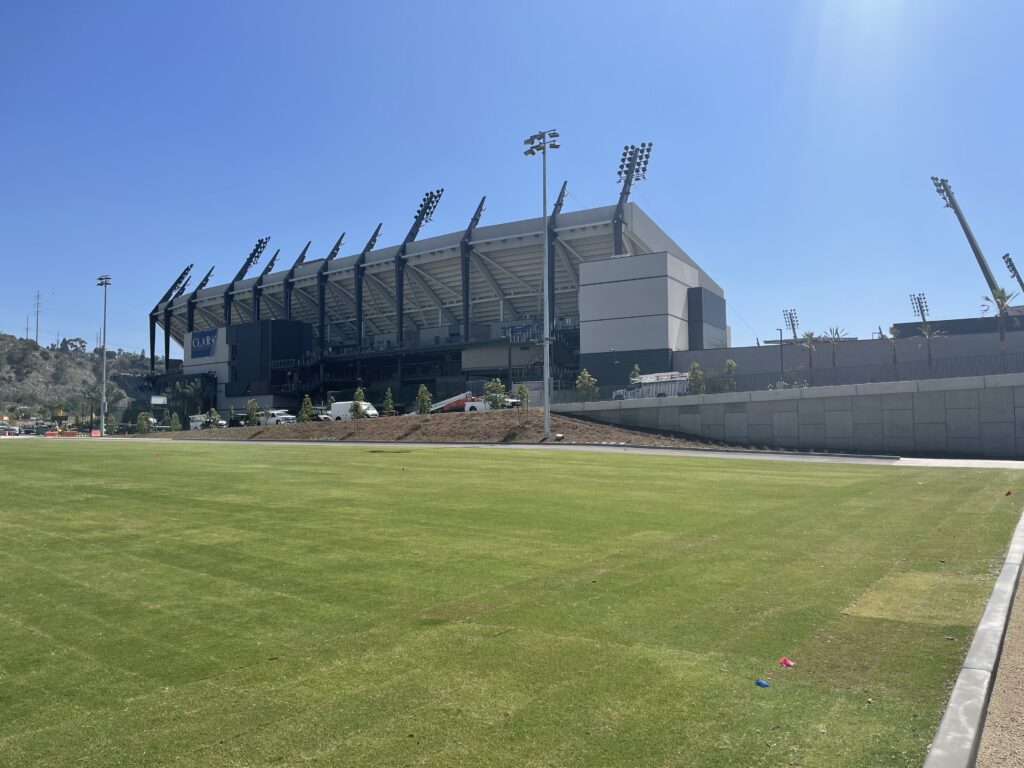 Renderings courtesy of Gensler and Schmidt Design Group.