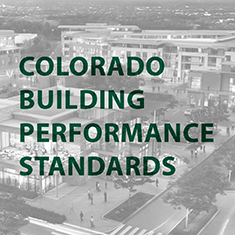 With climate concerns on the rise, states like Colorado are making a significant push for more sustainable buildings. In June 2021, the Colorado General Assembly passed House Bill 21-1206 Energy Performance for Buildings with the goal of helping building owners understand and track energy usage in large buildings.
Benchmarking energy use empowers building owners to gain insight into how their building's energy performance stacks up against other facilities. This understanding opens the door for opportunities for energy improvements, reduced emissions and cost savings.
Bowman's Colorado Building Performance Services
From Fort Collins to Trinidad, from Denver to Grand Junction, and everywhere else we have been needed across Colorado, Bowman has been a pioneer in guiding Colorado building owners toward achieving sustainability goals. Our team of energy audit specialists work with you to develop a comprehensive strategy that balances budget considerations with energy reduction goals to ensure compliance with local performance ordinances.
Our suite of building performance services include:
Benchmarking utility (energy & water) bill data:
At a cost of less than $1,000 per building, Bowman can ensure all required data is correctly entered into the ENERGY STAR Portfolio Manager database, so you don't have to.
Level 1-3 energy audit:
With a required minimum of 7% improvement to your energy bills by 2026, Bowman's decades of experience in building testing and energy modeling can help to easily identify and quantify your building's inefficiencies and recommend value-driven solutions.
Compliance roadmap:
Leveraging insights from your energy audit, Bowman crafts highly detailed and customized roadmaps. These provide a clear and actionable path, efficiently and cost-effectively addressing every aspect of the state law. Our aim is to guide building owners not only towards compliance but also towards maximizing energy efficiency and sustainability.
Project management:
Over the past 30 years, Bowman has built lasting relationships with high-quality HVAC, insulation/air-sealing, glazing and solar PV contractors that we can recommend and schedule to make your necessary improvements. Bowman can also perform post-improvement inspections to certify the quality of the contracted work.
Post-improvement benchmarking Twelve months after building improvements have been made, Bowman can review and update the Portfolio Manager database to confirm all data is correct.
Additional Colorado Sustainable Building Standards We Support
While Colorado has statewide sustainable building standards, municipalities have established their own unique guidelines. These standards can vary from one place to another. With experience helping building owners across the state, Bowman's energy efficiency experts are well-versed in the details of all local building sustainability guidelines.
We stand ready to help you comply with some of the following standards:
— Boulder Building Performance Ordinance
— Fort Collins Building Energy Program
Navigating the complexities of Colorado's building performance standards may seem daunting, but with over 25 years of experience working alongside building owners, Bowman isn't just an expert; we're your trusted compliance partner. For a deeper look at our building compliance services, contact Paul Kriescher at pkriescher@bowman.com. You can also view our project profiles to learn more about Bowman's sustainable building experience.