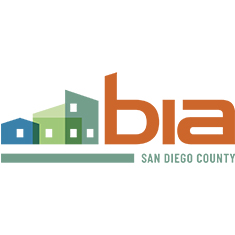 3Roots community in San Diego, CA has been named Master Planned Community of the Year by the Building Industry Association (BIA) of San Diego. This accolade stands as a testament to the dedication and efforts of the entire project team, as well as a tribute to the developer's visionary approach to 3Roots.
With 1,800 residential units and a 25-acre public neighborhood park, 3Roots blends sustainability, innovation and nature—the three "roots" of the project. Bowman was a key partner, providing land planning, water resources, civil engineering, survey and landscape architecture services.
The project preserved nearly 50% of the community with open spaces and parks, including 12-acres of village core and an additional 25-acres of public parkland. The project also realigned and rehabilitated a major existing creek and included the construction of a significant portion of a major arterial road, Carroll Canyon Road, including lanes to accommodate a future bus rapid transit line.
Leveraging Bowman's engineering and survey expertise, the project team successfully transformed the original concept of 3Roots into a sustainable, award-winning community.
Project team: Placeworks, SWA, Geocon, NV5, Dexter Wilson Engineering and Schmidt Design.