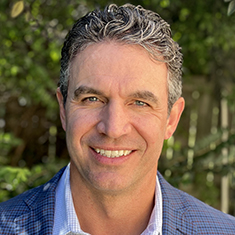 Bowman announces Aaron McMillan as Texas regional manager. McMillan joined Bowman from 1519 Surveying where he was president and co-owner for 10 years. Bowman acquired 1519 in December 2021. McMillan now leads Bowman's more than 120 professionals who work from the company's seven Texas offices for clients focused on renewable energy, public works, oil and gas and land development. The Texas offices are in Austin, Dallas, Fort Worth, Houston, San Antonio, San Marcos and Waco.
McMillan focuses on overall management and business development in Texas and helping office directors work on big picture issues to complement their day-to-day responsibilities. McMillan's work at 1519 Surveying helped the company become a recognized leader in serving the energy transition market with extended experience in large-scale wind farms and utility-scale photovoltaic facilities (solar panels). Established in 1974 and headquartered in Waco, the company delivered a variety of engineering and survey solutions to a diverse base of private and public clients. The services, which are now part of Bowman, include land surveying, aerial imaging, GIS mapping, 3D laser scanning and civil engineering.
"We are investing heavily in Texas and with Aaron and the 1519 team, Bowman added tremendous depth in the Texas surveying, engineering and geomatics markets," said Mike Bruen, Bowman chief operating officer. "Aaron and his team are an impressive group with a solid command of their markets and an appetite for growth. The firm's experience with the Texas DOT fits well with our commitment to growing our transportation and infrastructure business. When it comes to oil and gas clients, Aaron is experienced in providing services to the upstream and midstream petrochemical industry."
After initial meetings with Bowman before the acquisition of his company, it was obvious that their culture and outlook were in line with how McMillan ran his business. 
"The characteristic that stands out most to me at Bowman is the entrepreneurial spirit of the Bowman employees. Everyone runs their business unit like it's their own business, and the leadership team supports that philosophy. The Bowman culture gives people the power and freedom to make decisions to improve our business and our clients' experience," McMillan said. 
Earlier in his career, McMillan worked for CRH / Oldcastle, one of the largest construction products companies in the world. He spent 13 years in business development, finishing his career there as a vice president of sales for a multi-state region. During that time, the company manufactured and promoted engineered products to civil and Geotech engineers, so he developed relationships with engineers from a variety of companies. After starting a land surveying company, it was a natural evolution for him to add civil engineering and join forces with Bowman. 
He earned a BA in Biology from the University of Texas at Austin and furthered his studies with an EMBA from Baylor University in Waco, Texas. Before joining Bowman, McMillan was the president and co-owner of 1519 Surveying and Engineering for 10 years.