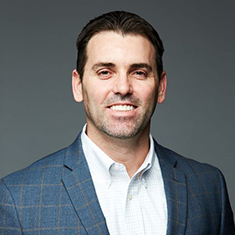 Bowman digs in the heel of its boots for creating a larger footprint in the Dallas market. Hiring strategically and waiting for the right leader is crucial to Bowman and their new hire Ryan Safford is the perfect fit for the Principal position for the Dallas office. Safford is experienced in senior leadership and his background in civil engineering is impressive having worked at Kimley-Horn for 15 years prior to joining Bowman.
"The burning question everyone asks is why I left Kimley and honestly I thought I was pretty crazy too for a bit, but then I realized I needed a new challenge," said Ryan Safford, Principal at Bowman. "I am excited to take on this position and take this new step of building the Dallas office from the ground up and forming a strong brand presence in the area."
Safford has more than 18 years of project management experience providing site civil consulting services for multi-family, retail, commercial mixed-use, hospitality, healthcare, and office development projects. His experience includes entitlements, zoning, special use permitting, construction administration and design of grading, drainage, roadways as well as public and private utilities.
"Ryan gives us the 'juice.' He's got the 'it factor," said Jesse Goldfarb, Executive Vice President
at Bowman. "We are excited for him to join the team as he is extremely likeable and has a loyal client following. We are confident in his ability to build meaningful relationships with clients to ensure their happiness and make them feel secure in our work."
With his excellent reputation among his clients and peers for demonstrating superior coordination and communication with team members and local municipalities, this makes him an invaluable asset to the Dallas office whose future focus will be urban and mixed use development, multi-family and industrial projects.
"The culture and the energy of Bowman was crucial when I was beginning to research this new opportunity," said Safford. "The energy Bowman brings to clients and deep interest for providing the best solution for projects was something that immediately caught my attention with this company." The team in Dallas is thrilled to have a leader that is familiar with the area and ready to take on the challenge of becoming a larger voice in the market.