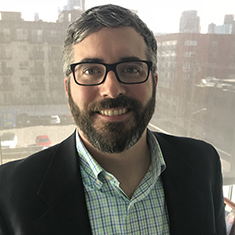 Bowman hires strategically amid a pandemic when restaurants and retail are taking a new direction. Hiring Jamie Sullivan as the Director of Restaurants and Retail Markets positions Bowman as a thought leader in business development and growth. With his extensive knowledge in these markets, Sullivan's expertise will elevate Bowman's ability to provide innovative civil engineering solutions to restaurant and retail clients industry.
"Jamie's entrepreneurial spirit, servant leadership, and tireless work ethic fit the culture of Bowman," said James Hall, Senior Vice President of Bowman. "We are thrilled Jamie took on the position, as his national relationships and experience parallel Bowman's relentless quest to serve the best clients and attract the best talent in the industry
Sullivan's background is unique in having a very traditional start to engineering by working with the residential and commercial industry to grow that practice and market to working as a civil engineer. He became passionate about the restaurants and retail area further into his career. Before joining Bowman, he worked with high-volume national brands such as Taco Bell, Starbucks, and Jack in the Box.
"I quickly grew to find that I had a unique perspective while speaking to clients during a project, and that allowed me to grow creatively and provide new concept ideas focused on driving efficiency and store growth to develop the client's brand further," said Sullivan. "I decided to officially make the transition to Bowman after hearing about the major opportunities Bowman has to offer and the possibilities of growing the market of restaurants."
The always-evolving market of Restaurants that Bowman is digging big roots into has already had a significant change in the last 8 months. The pandemic transpired, and the service industry took a notable hit. However, nothing stops anyone wanting a quick burrito or a peppermint latte at Starbucks, so the rules had to change. Bowman recognizes that spark of consumer need and found Sullivan and a team of engineers to help clients navigate throughout these new challenging situations.